Child Sexual Abuse
Attorney in Washington
As an experienced child sexual abuse attorney, Julie has dedicated her legal career to fighting for justice on behalf of victims of sexual abuse.
If you have been a victim of child sexual abuse, it's never too late to reach out. For a private case consultation with a top abuse attorney in Washington, contact Julie A. Kays today.
As a senior prosecutor in the King County Prosecuting Attorney's Office for 11 years, Julie A. Kays specialized in the prosecution of sex offenders who preyed upon vulnerable children.
For nearly a decade, Julie has secured civil justice for countless victims of child sexual abuse, including adults who seek justice for sexual abuse inflicted upon them as a child.
Attorney Julie A. Kays knows the criminal justice system is not the only place where victims can have a voice.
Due to the passage of time, many victims of sexual abuse cannot seek criminal justice but the door to civil justice may still be open. Civil justice can be equally as important for holding wrongdoers accountable. Julie has helped countless victims of sexual abuse obtain civil justice years and even decades after the abuse.
Results for Past Victims of Child Sexual Abuse
CPS Failed to Protect Six Young Children
V.C. et al v. State of Washington. This lawsuit involved the highly preventable torture and abuse of six young children where Washington State's Child Protective Services repeatedly failed to investigate reports of physical abuse in the home. These failures resulted in the horrific physical abuse, torture, and neglect of six children.
Six Siblings Sexually Abused by Foster Parents
J.S., et al v. State of Washington. Nearly 45 years ago, six siblings were physically and sexually abused by their foster parents. With Julie's help, the siblings finally obtained civil justice by holding the State responsible for failing to protect them as children.
Student Sexually Abused by Teacher
R.B. v. Puyallup School District. The Puyallup School District repeatedly ignored grooming and acts of misconduct by a junior high teacher, which resulted in a young male student being sexually abused for years by the predatory teacher. A decade later, R.B. came forward to speak about the abuse and seek justice.
Is There a Time Limit for Seeking Civil Justice in a Child Sexual Abuse Case?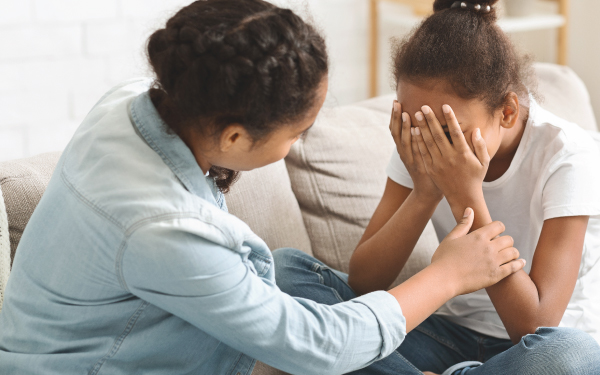 As both a former Senior prosecuting attorney and a practicing sexual abuse attorney, Julie has worked with countless victims of child sexual abuse over the years. She understands how difficult it is for victims to come forward and talk about abuse — it often takes decades for a victim to find their voice.
To speak with an experienced child sexual abuse attorney about your case, contact Julie A. Kays today.
Related
Areas of
Practice
Ask A Sexual Abuse Attorney
Yes. It is very common for victims of abuse to not immediately report the abuse.  In many cases, it takes victims, months or even years to find the courage to speak of the abuse. For many victims, if the abuse happened at a young age, it can be very difficult to comprehend what happened and put it into words. Julie understands this because she's worked with child sexual abuse victims for over 20 years and has dedicated her legal career to helping victims find their voice.
Even if the time period for you to seek criminal justice has passed, reporting it is important and may help others. If you have questions about your sexual abuse case, contact Julie A. Kays today.
This is a common question and the short answer is that you need to speak to an experienced sexual abuse attorney who will listen. Julie has worked with hundreds of abuse victims, young and old, from all walks of life.  She knows how difficult it is to talk about sexual abuse. Contact Julie to see how we can help.
Resources
for Witnesses
or Victims of
Sexual Abuse
The following are resources for anyone struggling with sexual abuse.
Whether you were the victim of abuse or witnessed the abuse of another, please reach out to someone who can help. You are not alone.
National Child Abuse Hotline
1-800-422-4453
National Domestic Violence Hotline
1-800-799-7233
or
1-800-787-3224 (TTY)
National Suicide Prevention Lifeline
1-800-273-TALK (8255) (24/7 hotline)
or
1-888-628-9454 (Spanish)
1-800-799-4889 (TTY)
The Trevor Project – Crisis & Suicide Prevention Lifeline for LGBTQ Youth
1-866-488-7386
Julie A. Kays in the News
Kids left in 'house of horrors' for years despite complaints to state
$3.75 million settlement of school abuse claim
Victims, lawyers see pattern in state DSHS oversight of child abuse cases
Contact us
for a free,
no-obligation
consultation.
Speak with an experienced child sexual
abuse attorney in Washington today.